Utilizing our more than 50 years of experience, we are constantly striving to improve the world by following and supporting the UN Sustainable Development Goals: www.un.org/sustainable-development-goals.
For the eee Austria, the concept of quality has been an essential part of our successful work for and with our customers since the company was founded.
For the management and employees of eee Austria, quality management means meeting and, if possible, exceeding agreed requirements. Quality thus always represents an accompanying process of all value-creating processes in our company.
This is also reflected by our applied ISO quality management system. eee Austria is ISO 9001 certified since 2007.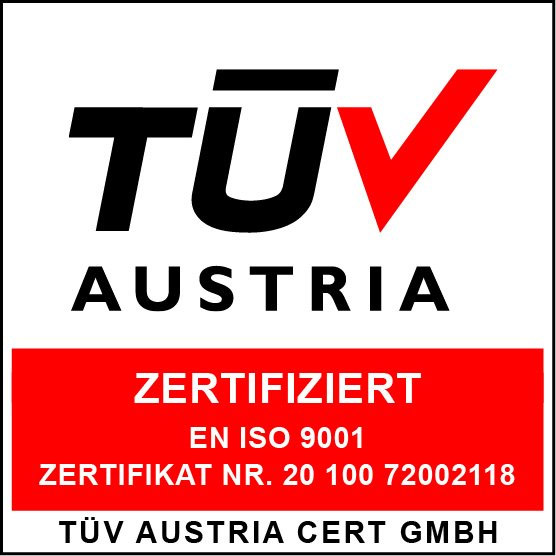 2022: Constantinus Award 2022 for Project Vocational
Training Center Medan, Indonesia
2022: e-Learning Award 2019 for "Challenge-Based-Learning – Maths" Project
2021: Comenius EduMedia Award for "digi.skills"
2021: IÖB excellent Award for "SchoolUpdate"
2019: SFG Award as "Company of the Month April"
2019: e-Learning Award 2019 for "FRONTEX" Project
2018: Comenius EduMedia Award for "SchoolUpdate"
2018: Innovation-Award IT in the Category IT-Security for "PROVENTOR"
2017: Comenius EduMedia Award for "Anti-corruption" e-Learning
2017: Grade "Very Good" in the eLearning Journal test "Data Protection"
2016: Grade "Very Good" in the eLearning Journal for "SITOS six Learning
Management System"
2015: Comenius EduMedia Award for e-Learning "Occupational safety"
2015: Innovation-Award IT for e-Learning Modul "Occupational safety"
2010: Export-Award in the Category "Services"
2007: EN ISO 9001 certified
2007: Staatspreis Consulting Award in the Category "Company Consultation IT"
2001: Comenius EduMedia Award